Shopping Cart
Your Cart is Empty
There was an error with PayPal
Click here to try again
Thank you for your business!
You should be receiving an order confirmation from Paypal shortly.
Exit Shopping Cart
| | |
| --- | --- |
| Posted by Lucy on September 19, 2011 at 8:55 AM | |
On 27th July 2011 we were invited to the 'Folklore Days' dance festival in Prague. We set off for a nice afternoon flight and arrived in Prague just in time for some well needed dinner and a sample of Czech beer.
 Julie-Belle and Lesley-Belle sampling the Czech beer.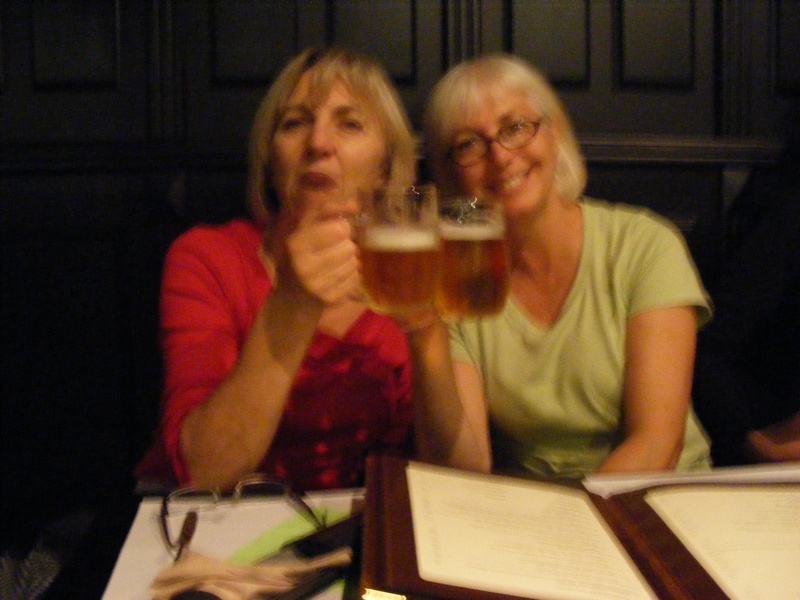 Thursday 28th July 2011
The next day we decided that we would dance on 'wenceslas square' in the centre of Prague as we did not have any scheduled dancing to do on that day. We entertained crowds of tourists who all enjoyed the dancing and a lot were very interested in where we were from and the different equipment that we dance with.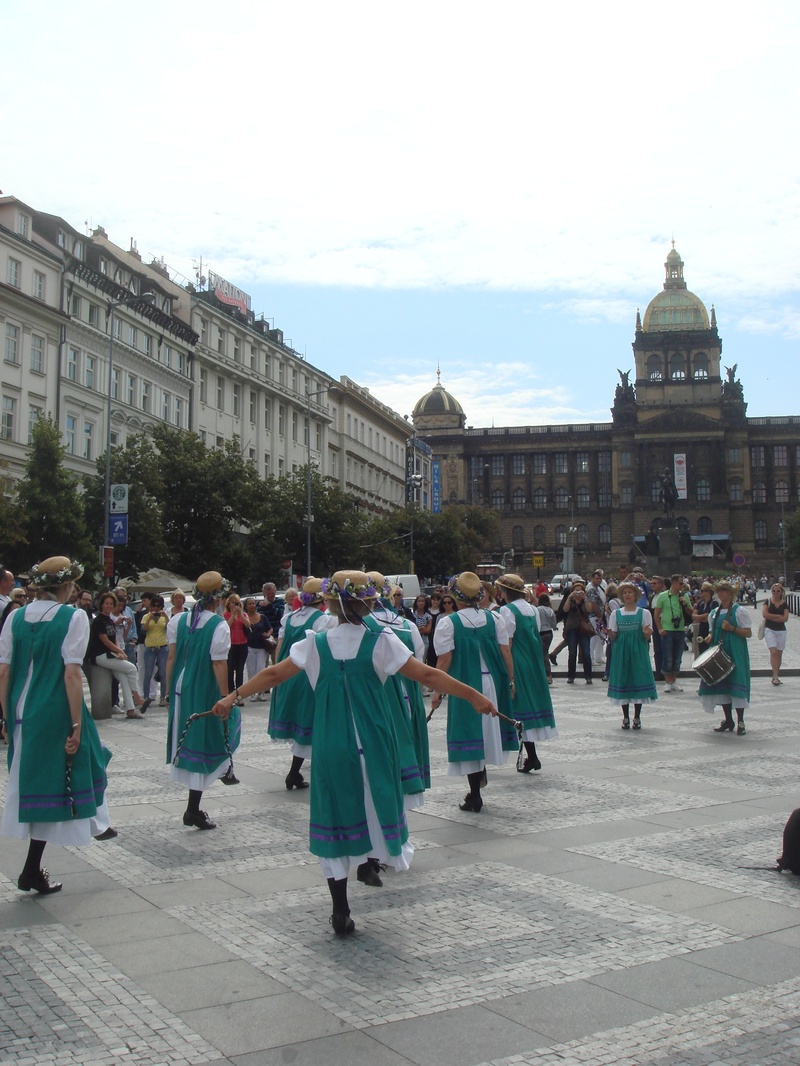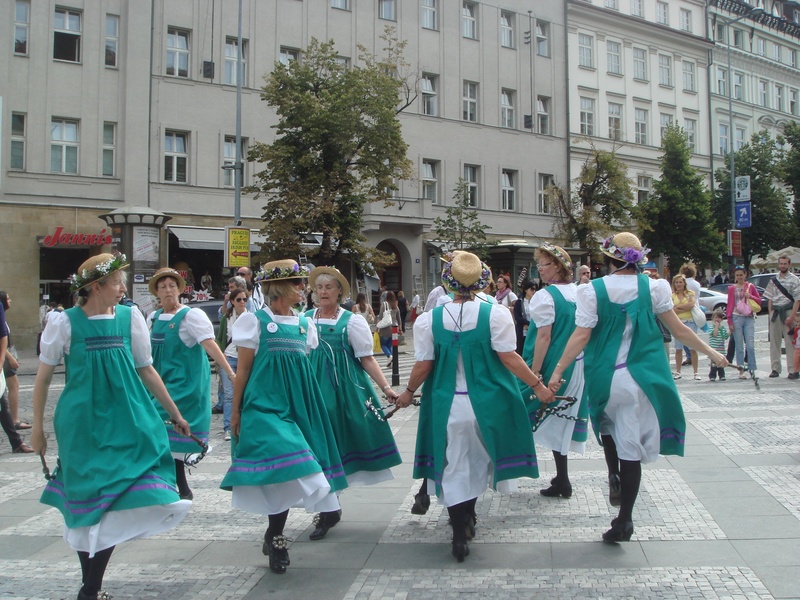 In the afternoon, we were met by our guide for the festival, Mikela who took us on a tour of her beautiful city. We were shown lots of landmarks around Prague including the 'Charles Bridge' and 'Prague Castle'.
Some Belles enjoying a boat ride on the river.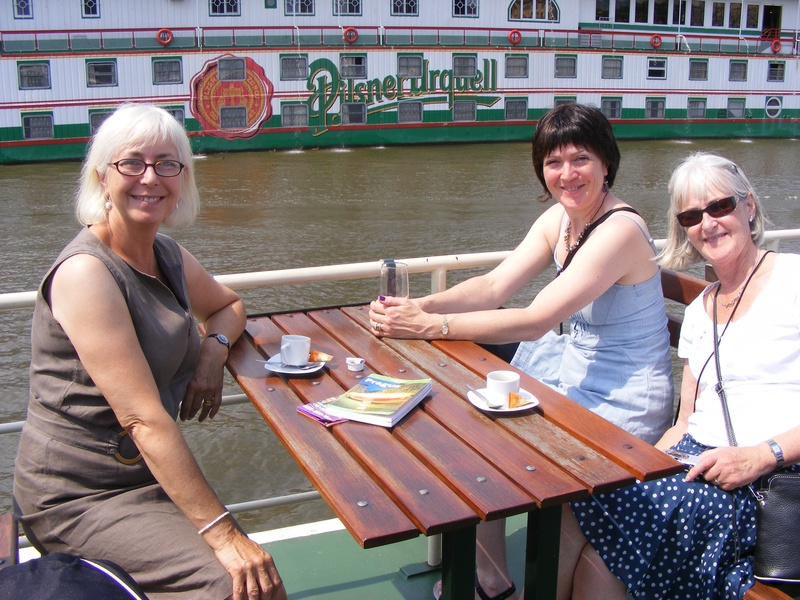 Friday 29th July 2011
Today was our first of the stage appearances; we arrived at the stage in Old Town Square where the Austrian team were already performing their set. Their outfits were very extravagant and detailed in their Edwardian style.
After the Austrians had finished their dancing it was our turn, we began with 'Portland Hill' and continued through our repertoire to fill our 1/2 hour slot. We danced for a large crowd and were very well received by everyone in the audience.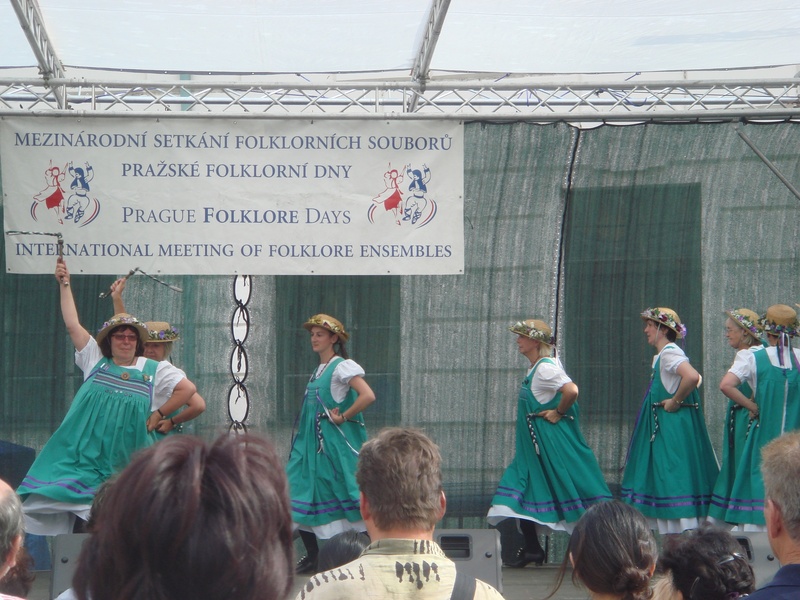 Saturday 30th July 2011
The second of our stage performances was at the bottom end of wenceslas square and was just as successful, despite the rain that we had to endure whilst waiting for the Czech Republic team to complete their set. Their dancing was quite similar to English rapper or sword dancing, they had long swords and danced holding each end of the sword in a circle. After this the team danced with their hats, swapping them and a dancer dropping out after each sequence so that there was just one dancer left by the end of the dance.
This dance spot also had a large crowd and we were very well appreciated by all.
Later in the afternoon, we were to dance on the main stage in 'Old Town Square'. Each team were given a time slot to perform one dance, we stood for a while and watched the other teams before it was our turn. The very colourful teams were very good in their own styles from their countries.
When it came to our turn, we performed 'Failsworth', one of our more traditional North West style dances with very military like figures. This was taken very well by the audience and made you realise how many English tourists/onlookers were in the crowd and supporting us as their home team.
Unfortunately, due to the weather, the procession was cancelled so we did not have the experience of this.
In the evening, all the teams were gathered together for a mass meal. The meal was very tasty and the Czech beer was also very welcome after a long day of dancing!
After everyone had eaten, some of the teams decided to start performing traditional things from their countries. The Spanish men were chanting while the English Boarder team did a stick dance. Each team did a turn and it spontaneously became a mass of culture from all over the world. One of the Belles performed a solo dance called 'Celebration' which was taught by one dancer from Wakefield Morris in which each figure incorporates a different aspect of North West Morris. After this, another Belle sang 'On Ilkley Moor Bar Tat', a traditional Yorkshire chorus song which the other teams joined in to.
Later, the Spanish flamenco dancers got everyone up to dance with them and try out some flamenco dancing which was very enjoyable.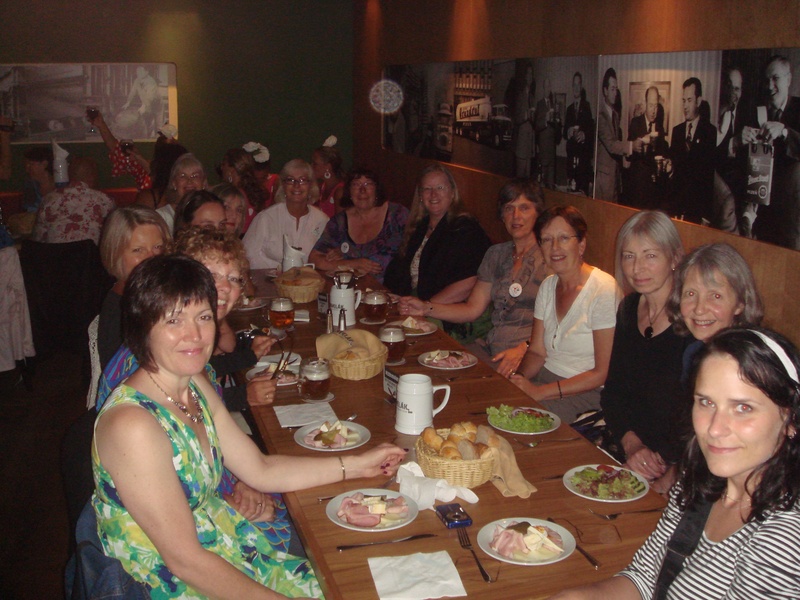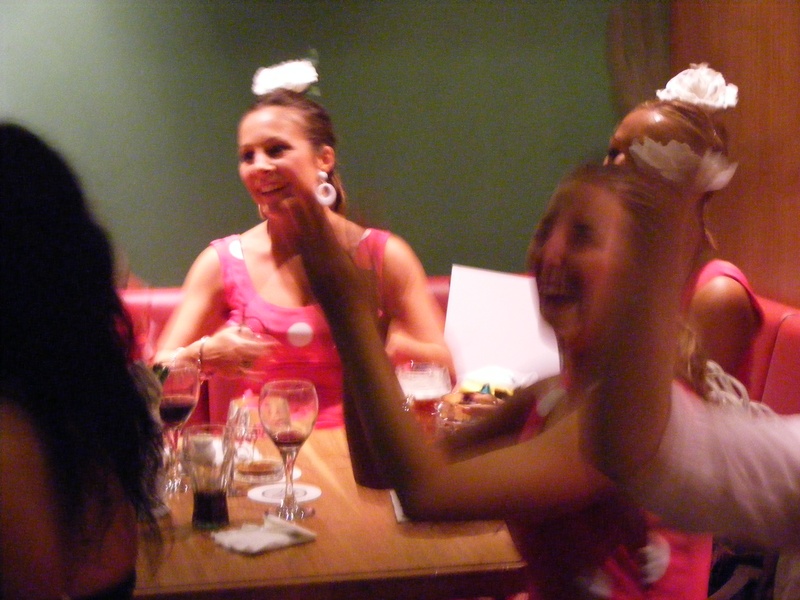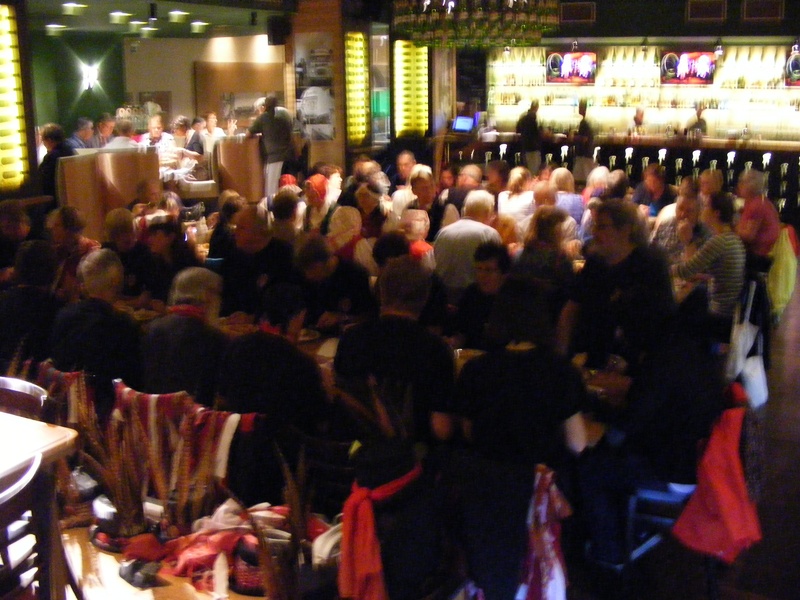 Sunday 31st July 2011
The last day of the trip, we were left to either have a well earned rest or have a last look round Prague at our leisure. Some of the Belles went on a tour of the all alleyways around Prague, this was very interesting as you followed the route of the guide book and it explained about all the little nooks and crannys in Prague.
Then it was time for one last trip to the fantastic cake shop where we bumped into some more Belles who has also gone for a last taste of the cakes before it was time for home.
Categories: None
/